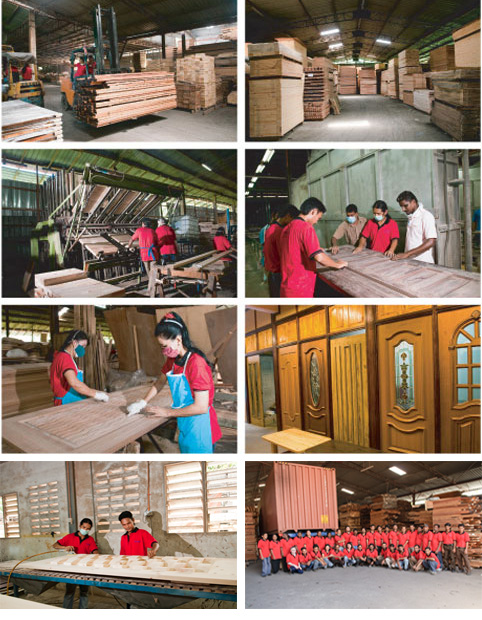 The name Furndor has been the unique and familiar name in timber doors industry for a decade. Therefore, it is not surprising that we are now one of the leading suppliers in this region.
All its design has been perfectly tailored with ingenious concepts in order to cater for the contemporary demands.
One of FURNDOR's greatest strength is our vast experience and expertise in timber doors industry. Our organization has a great collection of new and exciting designs for solid decarative wooden doors which we have thought on and put these ideas into works of arts.
FURNDOR has invested in a 100,000 sq.ft factory that is utilizing high-end technology machinerise with capabilities to produce solid decorative wooden doors and windows. From raw material to all stages of production and up to packing, we have set a high leavel of quality control in each stage to ensure that our products are of exceptional high quality that are time-tested and well-know and well-known globally.
Exterior doors, especially front doors give visitors the first impression as they enter the home, and its importance should not be overlooked. Using only the finest materials available, we can match a historic door or manufacture a contemporary entry to meet your specifications and needs.
Whether your house is a contemporary, or a historic home, we can make a suitable entry. Options such as transoms and sidelites can be added, as well many different options to make your entry special.